For many of us this glorious wave of warm weather has seen us diving into the cobwebby recesses of our garden sheds to rediscover our hosepipes that lie coiled, like hibernating snakes, beneath a load of muck and gubbins. But this is not true of everyone.
Lorraine called us up during BBC radio Manchester's gardening hour because she is struggling, not with a rebellious hosepipe with its twists and kinks, but with an area of garden that is a perpetual bog. It's not just a bog, it's a bog on a slope. Cripes!
A bit of athleticism will be needed when planting an area like this and often the soil will be heavy too. It's worth considering making terraces into slopes using any available large stones or railway sleepers.
Planting maybe daunting if you have a damp soil or soggy area in your garden but there are a surprising number of striking plants that will thrive in wet areas and create an eye catching feature.
Cornus alba 'Sibirica' and Cornus 'Midwinter Fire' is a great choice as the colourful stems provide stunning winter colour.
Zantedeschia aethiopica or Calla Lily produces beautiful white flowers over a long season from late May to September.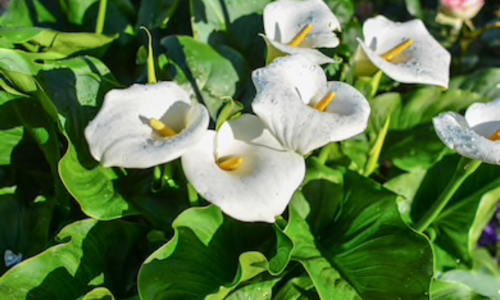 Primula japonica 'Millers Crimson' bears striking flowers from late spring to early summer.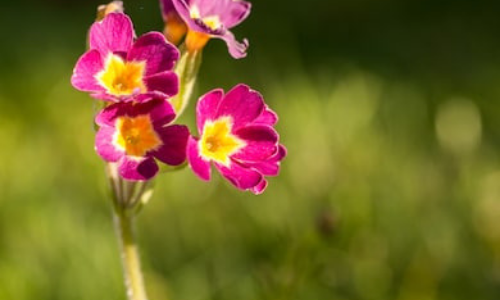 Astilbe 'Deutschland', also known as goats beard, throws up feathery plumes that add a softness to a planting scheme.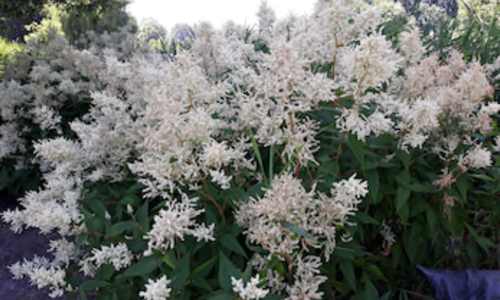 Lobelia cardinalis produces spires of rich red flowers in summer. 'Queen Victoria' has sumptuous, burgundy foliage too.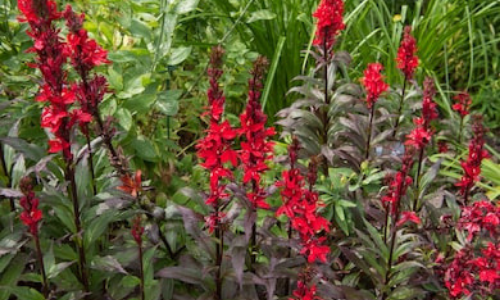 And what damp situation or bog garden would be complete without a selection of hostas? There are so many varieties in this family that include fresh green leaves, blue leaves, variegated leaves, big plants, little plants…..the choice is vast!
Because of the amount of choice available for plants that thrive in damp soils I would always recommend visiting a specialist nursery or garden centre to see what the plants look like. 
My belief is that it's always good to go along with your soil situation but if it's really wet then land drains are an option but can be expensive. A cheaper way to improve soil structure is to add grit or dig in organic matter. 
Ps. Don't forget the watercress, it grows very happily in damp soil and makes a delicious salad and soup .