Jacqui Brocklehurst
Gardener * Designer * Writer * BBC Radio M'cr Gardening expert
Welcome! Here you can find the latest plant inspired events, what's looking good in the gardens each month and share my favourite, home grown recipes. I would love you read my blogs that showcase my latest projects and bring you the highlights of horticultural happiness.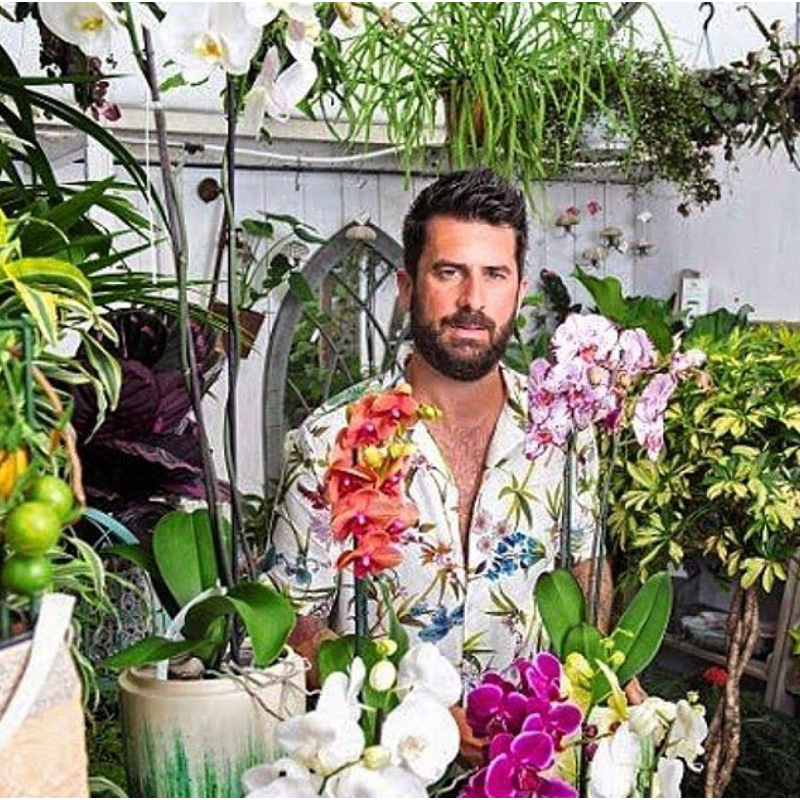 An evening with Mr Plant Geek
Very excited to let you know that Mr Cute will be at The Plant shop Manchester on Friday 19th October hosting an evening of his 'Weird & Wacky plants'. It's the October event that I've been looking forward to the most so why not come and join in the fun. Drinks are available and there might be a chance to bag yourself a gorgeous houseplant from the shop on your way through. Looking forward to seeing you there. For tickets visit http://www.plantshopmanchester.com
Flavour of the month
Eyes over here now for another tasty dish! October's 'flavour of the month' has to be sage because it goes so well with squashes and what would autumn in the kitchen be without a few squashes to see us through. I've discovered squash risotto, a dish never tackled before owing to its reputation of being a bit fiddly. It isn't. There's loads of chopped fresh sage in the risotto making it a deliciously warming dish. So 'hats off to the old sage'; looks good and tastes good too.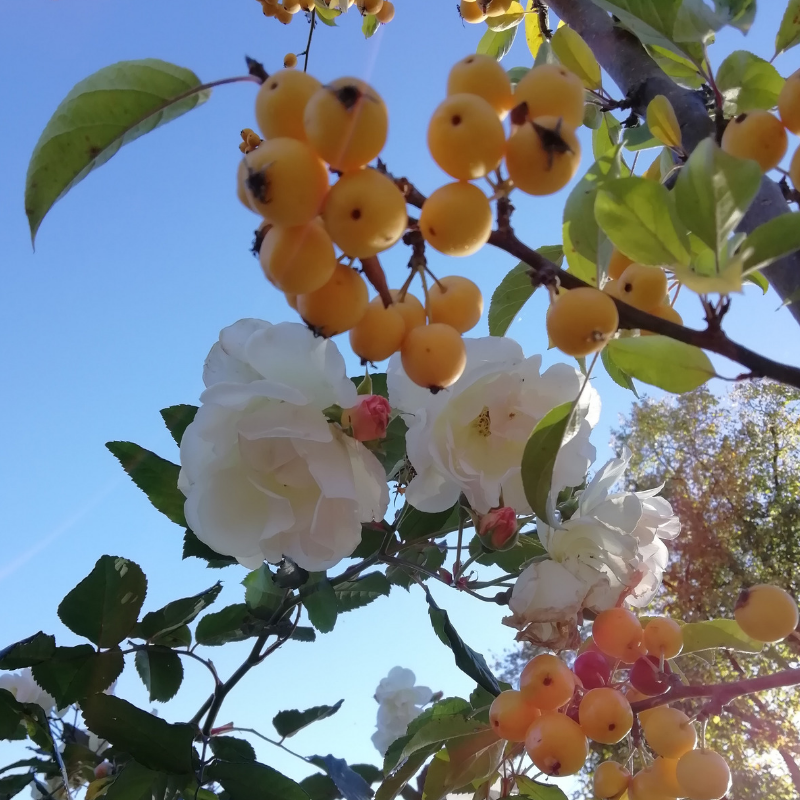 Colour combos
I'm defying the usual 'blaze of glory' autumn colour combinations with this little bit of gorgeousness. This malus Golden Hornet, covered in clusters of dinky crab apples, is softened by the rose that grows amongst it. The rose is an unknown variety that cheekily reaches through the garden railings and has many a passerby stopping to smell it; it has a beautiful fragrance. Removing spent roses encourages more flowers resulting in a late summer/ autumn plant combination that has us looking skywards wondering if this really is a match made in heaven.
If your garden needs some help, contact me and we can work out what's best for you and your outdoor space.
Here's my latest projects and some tips and advice on what do in the garden this month.
It certainly feels like the summer borders have peaked too soon! Perennials that would usually still be sitting pretty have given us a fine display and gone to seed. But all is not lost, I believe there's still time to get a second flush of flowers by...
Here's what some happy clients have to say…
" We asked Jacqui if she could help us redesign our crumbling patio and give us some ideas to make our garden more interesting but easy to maintain. After a few most enjoyable meetings when we discussed her suggestions, it was obvious she had formed an accurate idea of our lifestyle and our favoured flowers and shrubs. We were thrilled with the beautiful and professional plan she produced, and wouldn't hesitate to recommend her."
Mr & Mrs L
" Jacqui listened to our desires for our very small garden at our new house and what she delivered exceeded our expectations. The garden she designed for us was beyond our dreams."
Mr & Mrs P