Jacqui Brocklehurst
Gardener * Designer * BBC radio M'cr gardener
RHS Award winning designer creating beautiful gardens across the north west.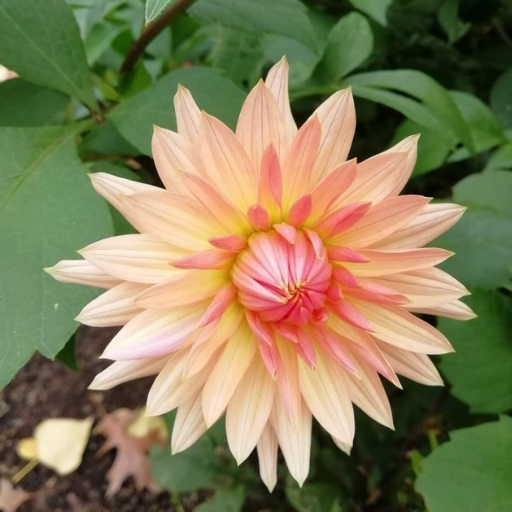 Dahlias Daah-ling
For colour that continues well into the autumn you just can't beat dahlias. They are a fantastic cut flower in the kitchen garden or can be grown in the borders as a tender annual. There's colours and shades to suit everyone so here's a shout out to the stunning dahlia.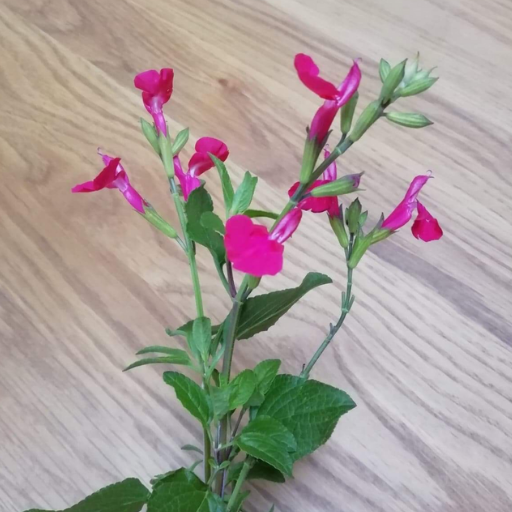 Flavour of the month
Black currant sage; it just flowers it's socks off until well into the autumn. The hot pink flowers are striking and the scent even more so. A few leaves in a cup cake case before pouring the mixture in gives cakes a delicious black currant flavour.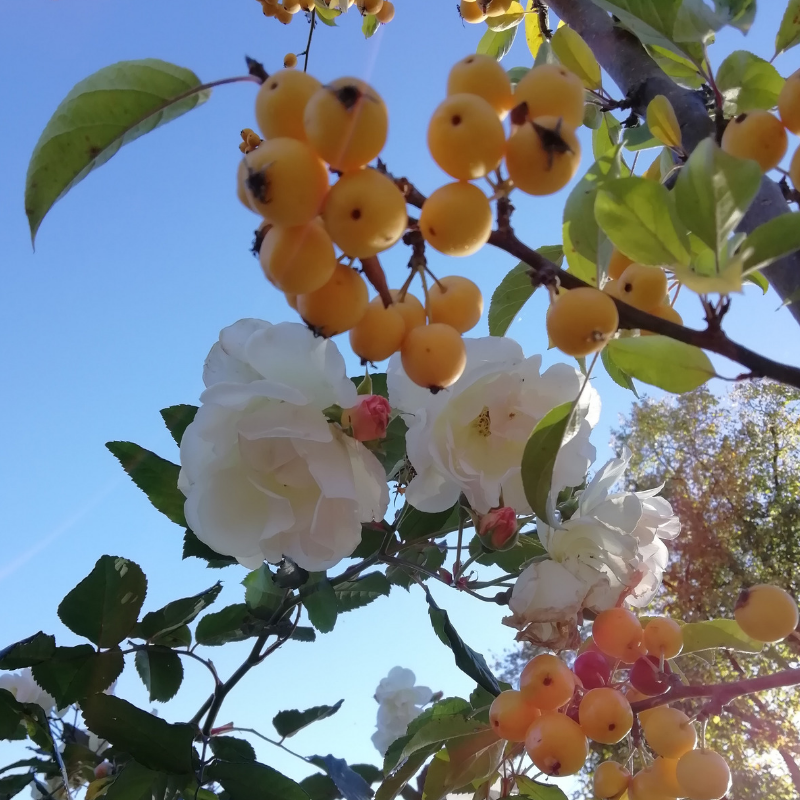 Colour combos
I'm defying the usual 'blaze of glory' autumn colour combinations with this little bit of gorgeousness. This malus Golden Hornet, covered in clusters of dinky crab apples, is softened by the rose that grows amongst it.
If your garden needs some help, contact me and we can work out what's best for you and your outdoor space.
Here's my latest projects and some tips and advice on what do in the garden this month.
The garden A narrow strip of garden runs along the back of the house; it is 17 metres in length and just 5 metres in depth. North facing, it gets some sun at each end, dependent on the time of day. The garden is split level and the client is in...
Here's what some happy clients have to say…
" We asked Jacqui if she could help us redesign our crumbling patio and give us some ideas to make our garden more interesting but easy to maintain. After a few most enjoyable meetings when we discussed her suggestions, it was obvious she had formed an accurate idea of our lifestyle and our favoured flowers and shrubs. We were thrilled with the beautiful and professional plan she produced, and wouldn't hesitate to recommend her."
Mr & Mrs L
" Jacqui listened to our desires for our very small garden at our new house and what she delivered exceeded our expectations. The garden she designed for us was beyond our dreams."
Mr & Mrs P