Jacqui Brocklehurst
Garden designer and BBC radio gardener
Welcome to my website.
Here you can find out all about my garden design service, take a look at my latest projects, catch up on my blog and find out what to do in the garden each month.
Enjoy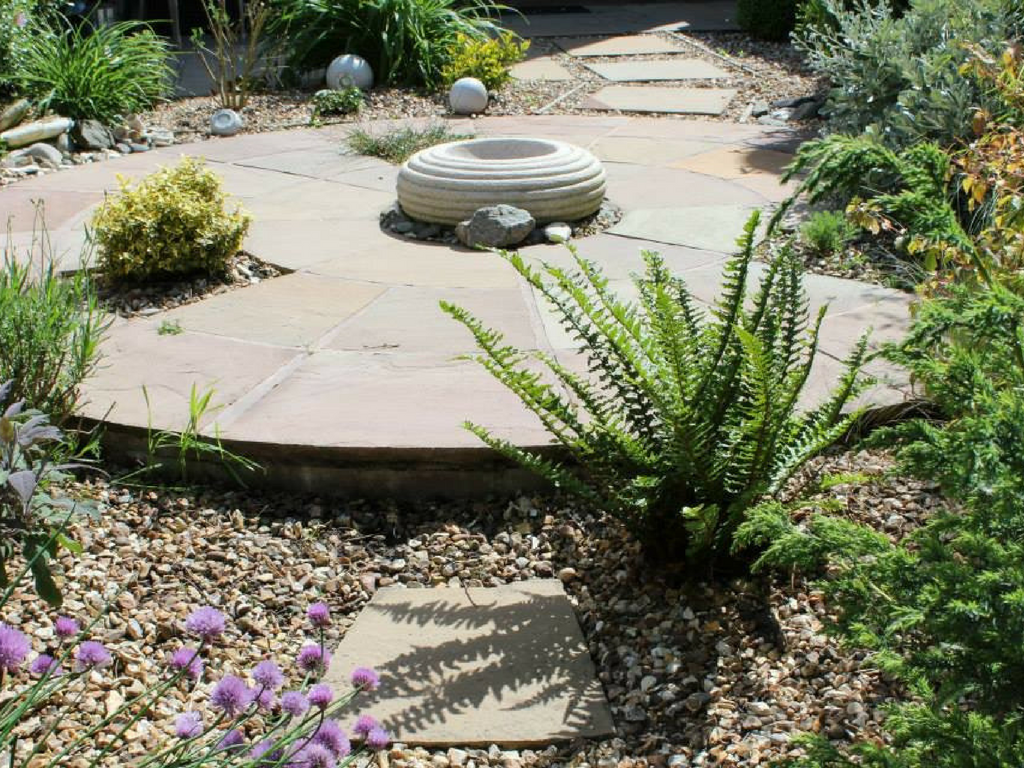 A contemporary courtyard Altrincham, Cheshire
The bowl shaped water feature is the focal point of this garden. Around it the garden is paved with natural stone interspersed with pockets of gravel.  Low growing, scented plants, that release their fragrance when disturbed are planted into the gravel with architectural foliage plants to compliment.
The garden is triangular in shape and an arbour is positioned at the end; a quiet spot to sit and contemplate. This garden is low maintenance. Plants include lavender, thyme, grasses and ferns.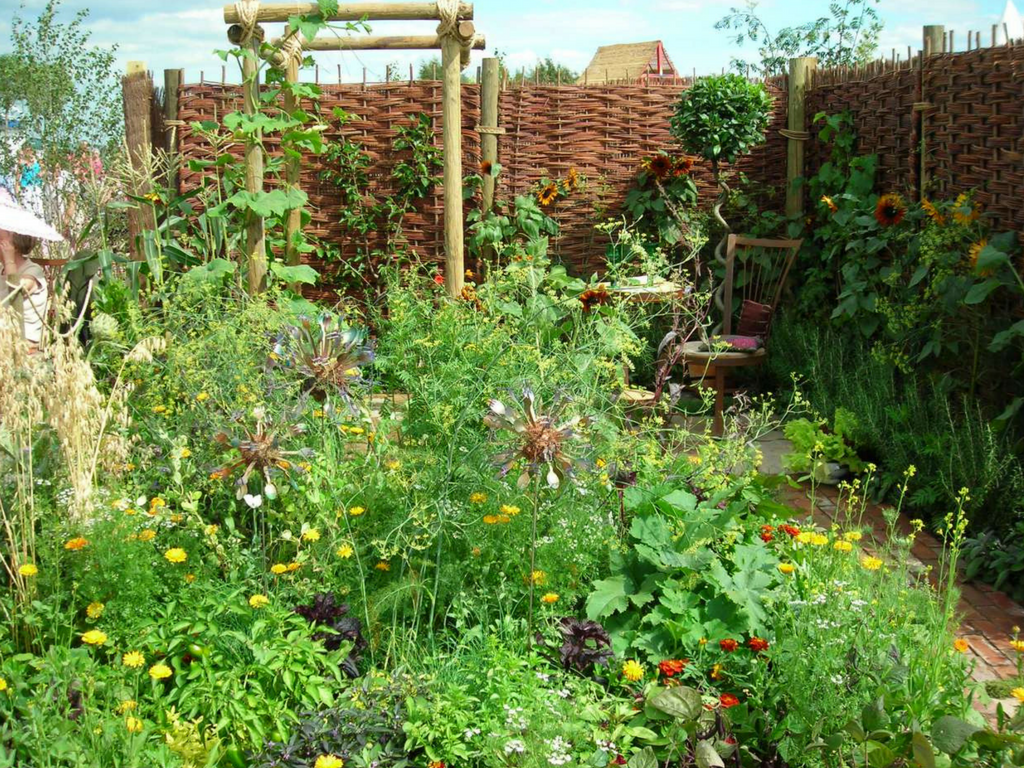 Eat my garden RHS Tatton
Proving that a productive garden can also be a beautiful one this design has a reclaimed brick path leading to a patio surrounded by herbs. A rustic pergola provides support for climbing squashes and nasturtiums. The garden is a mouth watering place to sit with a glass of wine and a freshly picked salad. This is a garden that tastes as good as it looks. It was awarded a silver-gilt medal. Other plants include sunflowers, chillies, pot marigolds, artichokes and many more.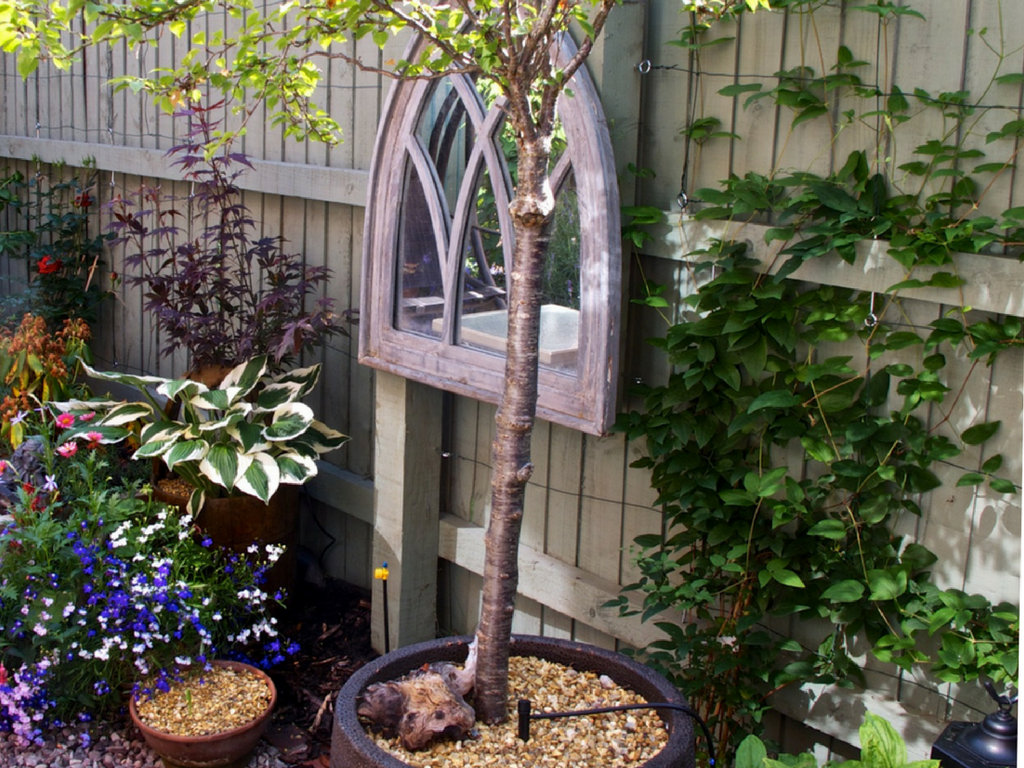 A narrow garden Altrincham, Cheshire
Using a pale colour for the fence lightens  this very narrow garden and makes it appear more spacious. It is divided into different sections with a paved dining area leading to a bird table leading to a gravel area with a swing seat. The clients have filled it with character. The planting is predominantly made up of pots and containers. These add interest to the garden throughout the year. Plants include blossom, hostas, aubretia and clematis.
If your garden needs some help, contact me and we can work out what's best for you and your outdoor space.
Here's my latest projects and some tips and advice on what do in the garden this month.
It's seven o'clock in the morning and I'm down on the allotment. What is it about me and early morning jaunts where I meet strangers with microphones and headsets! A few weeks ago I found myself in Harlow Carr in Harrogate, a stunning Rhs garden, reporting...
Here's what some happy clients have to say…
" We asked Jacqui if she could help us redesign our crumbling patio and give us some ideas to make our garden more interesting but easy to maintain. After a few most enjoyable meetings when we discussed her suggestions, it was obvious she had formed an accurate idea of our lifestyle and our favoured flowers and shrubs. We were thrilled with the beautiful and professional plan she produced, and wouldn't hesitate to recommend her."
Mr & Mrs L
" Jacqui listened to our desires for our very small garden at our new house and what she delivered exceeded our expectations. The garden she designed for us was beyond our dreams."
Mr & Mrs P